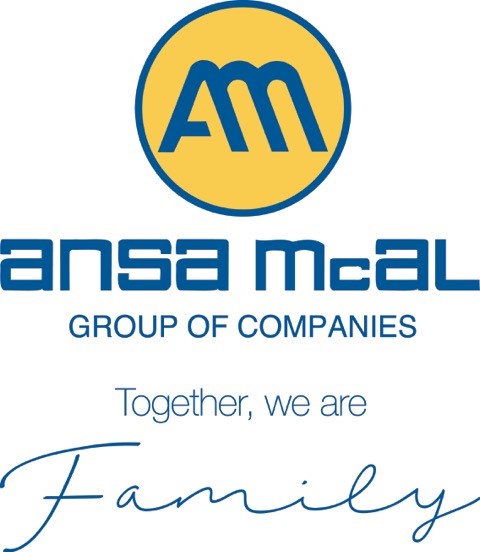 TPC records excellent results for 2007
Click here to download report *pdf version

CHAIRMAN'S REPORT
I have the pleasure to once again report to you on another year of stellar performance of our Company.
The Environment
The Trinidad and Tobago economy experienced its 14th consecutive year of positive growth, albeit at a significantly slower pace than in 2006. While the economy grew at a blistering 12.2% in 2006, it is estimated that this growth slowed to 5.5% in 2007. Gross domestic product per capita increased to $US16,090 during 2007 from US $7,104 in 2002. The main driver of this economic growth continued to be the energy sector, with exports from this sector amounting to 89% of the $US11.5 billion total exports during the year. However, there was a slowing of the pace of expansion in the country's oil, natural gas and petrochemical sub- sectors, from 21.4% in 2006 to 4.4% in 2007, and for the first time since 2002, the non-energy sector exceeded the growth in the energy sector, growing at a rate of 6.7% during the year. Expansion in the non energy sector, spurred by strong Government expenditure on construction projects, led to the creation of thousands of new jobs, driving down the rate of unemployment from 10.4% in 2002 to an historic low of 5.2% at the end of the third quarter in 2007. The rapid expansion in job creation, in the context of an economy that decelerated sharply, has increased the competition for human resources on a national level fuelling upward pressure on compensation demands. With headline inflation escalating to double digits towards the end of the year, these increasing compensation demands have become especially acute. With elections in the offing, the politics of the country became especially alive with predominant issues such as crime, healthcare and management of the economy assuming even greater focus in our news coverage.
Our well established weekly poll, complemented by our cadre of well respected columnists, reporters and analysts gave us an added and unique advantage over our competitors and we were able to provide a more regular and objective gauge of national opinion on the issues. Our Editorial staff in both our print and electronic operations must be commended for the Company's very extensive, balanced and fair reporting which included record breaking live coverage by radio and television, during what turned out to be a long campaign. The emergence of a third major political force in the country,an increase in the number of seats being contested, a determination by the incumbent to inject new blood into its representation, and the very wide geographical trail adopted by the parties in seeking to attract popularsupport posed special challenges for our teams.
Financial Performance
Profit available for distribution to shareholders increased by 3%, from $46.8m in 2006 to $48.2m
in 2007. This resulted in growth in EPS from $1.17 in 2006 to $1.21 in 2007, an increase of 3.4%. An interim dividend of 4% to Preference Shareholders and 15 cents to Ordinary Shareholders was paid on November 5th, 2007. Your Board has declared a final dividend of 35 cents to Ordinary Shareholders. The total dividend paid for the year was therefore 50 cents on 40 million ordinary shares, giving a total dividend payout of $20m, the same as last year.
Corporate Social Responsibility
Drawing on the successes of several related projects from previous years, the Company sought to deepen its role as a good corporate citizen in 2007, channelling added energy , financial and human resources, in similar undertakings. Some of those efforts once again targeted the
youths of our nation. We continued to offer them incentives and invited them to proactively scan the local, social, political and economic environment and, consequently, stimulate wider debate on a range of national issues. Accordingly, the Guardian In Education programme served not only to
encourage development among young people of our society, but also, through its incisive treatment of various issues to edify and sensitise members of the national community to matters that are of direct relevance to their lives. Outside of those corporate initiatives more traditional to its character as an arm of mass communication, the Company also continued to provide financial and other direct support to the work of a wide spectrum of community-oriented and service-driven organisations, groups, and even individuals, thereby facilitating the expansion of civil society's invaluable contribution to national improvement. Our flagship in this regard continued to be the Guardian Neediest Cases Fund which continued to grow and enable the Company to be associated even more with fulfilling some of the needs of the less privileged of our society. We are pleased to report that this fund will attain the significant milestone of a 75-year existence in 2009, and it is the Company's intention to ensure its continued expansion both in terms of its collections and disbursement.
Outlook for the Future
Despite a very robust economy, issues surrounding rising food and energy prices and increasing cost of labour and materials with resulting inflationary trends will remain major challenges during the year ahead. These will no doubt impact negatively on our clients and our audiences, and on the cost of doing business generally. Our Company will continue, however, to pursue excellence in our products with many more creative and value added items in our offering, seeking to increase our share of the market while instilling pride among our very committed, dedicated and talented staff and associates. With the acquisition of a new printing press, planned changes to the newspaper, migration from cable to free to air television operations and the expansion of our radio network, we feel very assured that these investments will enhance our prospects for greater profitability in the years ahead.
Appreciation
The 2007 results could not have been attained without the invaluable team efforts at all levels and to which I have grown accustomed as Chairman of the Board. In this regard, I wish to place on record my deepest appreciation for the support of my colleagues on the Board of Directors. I also extend that appreciation and congratulations to our Managing Director, Mr. Grenfell Kissoon, and his management team for their contributions in delivering these results. I also thank specially all our employees for their commitment, dedication and support during the year. I conclude by thanking our advertisers, without whose support, we would have no business. Finally, and as always, I thank our readers, listeners and viewers for their loyalty andfor giving us the profile and pride of place as a continuing leader on the media.


DENNIS ADRIAN GURLEY
Chairman